2.6. Administrative Functions
Scenarios in this section illustrate functions available to the system administrator. These functions allow an administrator to update the user, group, room, and global option databases.
2.6.1. User Database
When the user selects the `Users ...' item in the privileged `Admin' menu, the system responds with the dialog shown in Figure 61.


---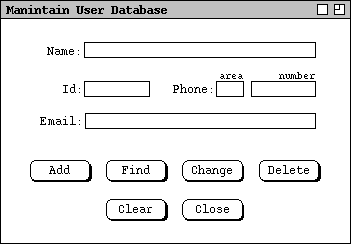 Figure 61: User database dialog.
---
Need to explain all of the functionality.
2.6.2. Group Database
The group database dialog is similar to the user database dialog, as shown in Figure 62.


---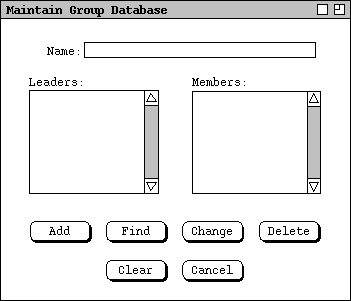 Figure 62: Group database dialog.
---
2.6.3. Room Database
Coming soon.
2.6.4. Global Defaults
Coming soon.
2.6.5. Group Leader Priveleges
Coming soon.




---
Prev: group-meeting-scheduling | Next: file | Up: functional | Top: index
---