Portal Plane Game
by Santi Pierini
Description
The purpose of the Portal Plane game is to survive as long as you can while collecting coins. Trees, helicopters, and spheres will cause you to crash your plane while coins will increase your speed. At the end of the playing area is a "portal" that will transport your plane back to the start and rearange all the objects and spawn new coins to collect.
Features
Detect collisions for collecting coins and hitting other objects. Coins disappear when they are collected, and the game is over when a tree, helicopter, or sphere is hit.
Collision detection for moving objects (helicopters) is included as well.
Camera/Plane forward motion started with UP arrow and controlled with two finger scrolling on mouse pad. A and D keys provide left and right strafing in addition to directional control.
Model transformations based on camera orientation and other inputs.
Reset game with spacebar.
Phong lighting used for the world and objects
Random generation of all objects each time plane position resets
Shadows for all objects simulated with flattened y-axis model.
Reactive impacts on the plane model
Controls
UP Arrow Key - Start forward motion
Spacebar - Reset Game
Two Finger Mousepad - Scroll to direct plane
A key - Strafe plane left
D key - Strafe plane right
Pictures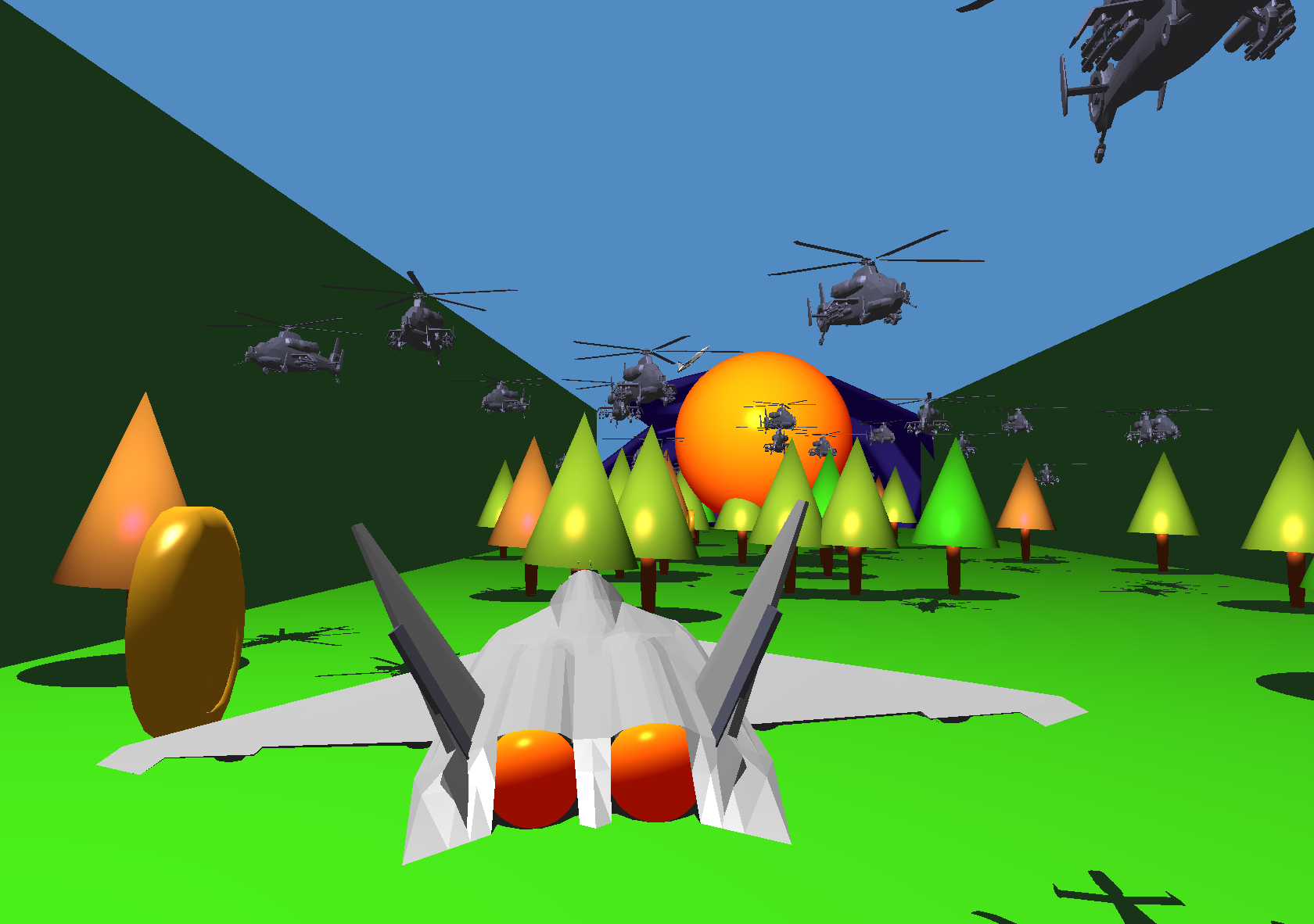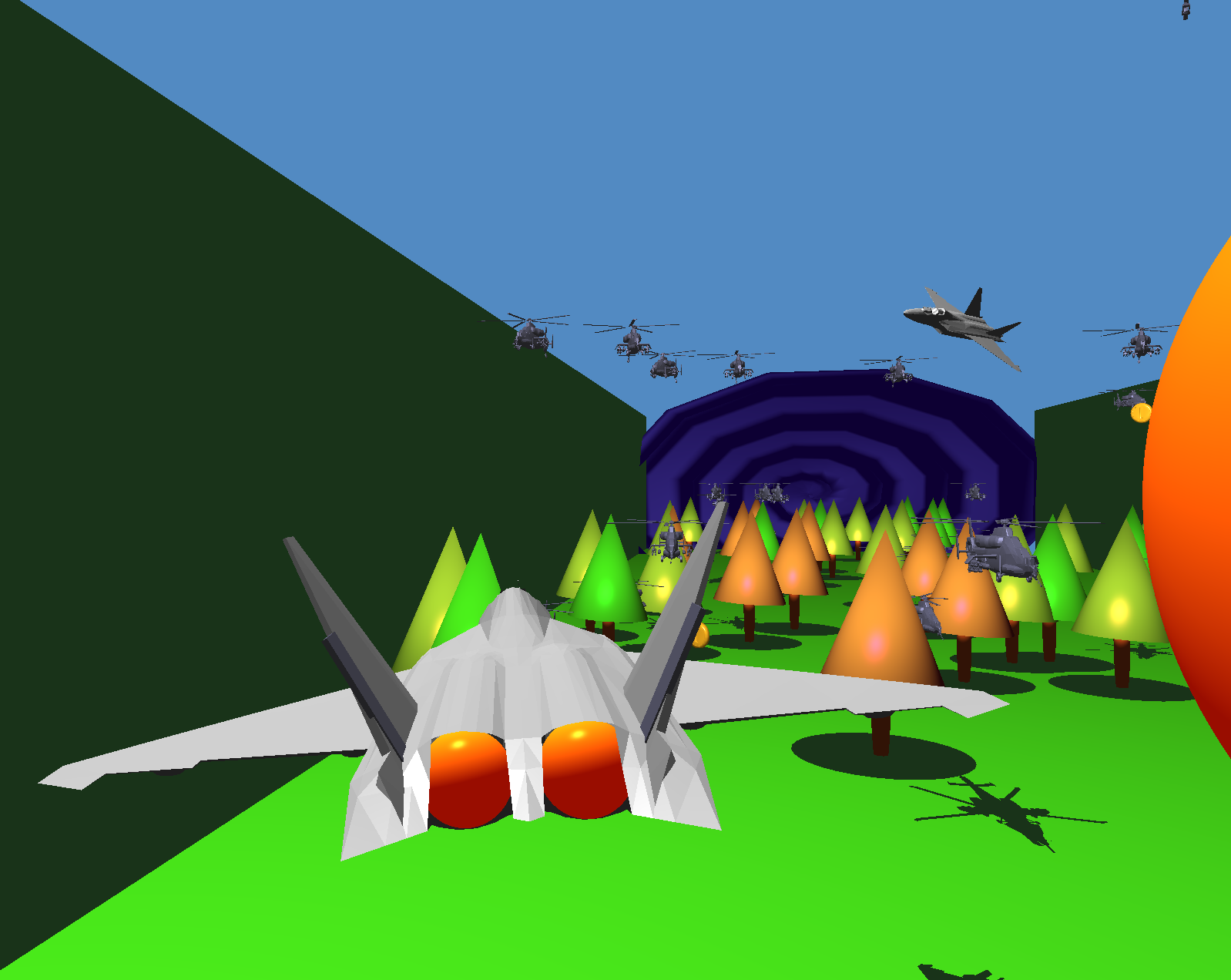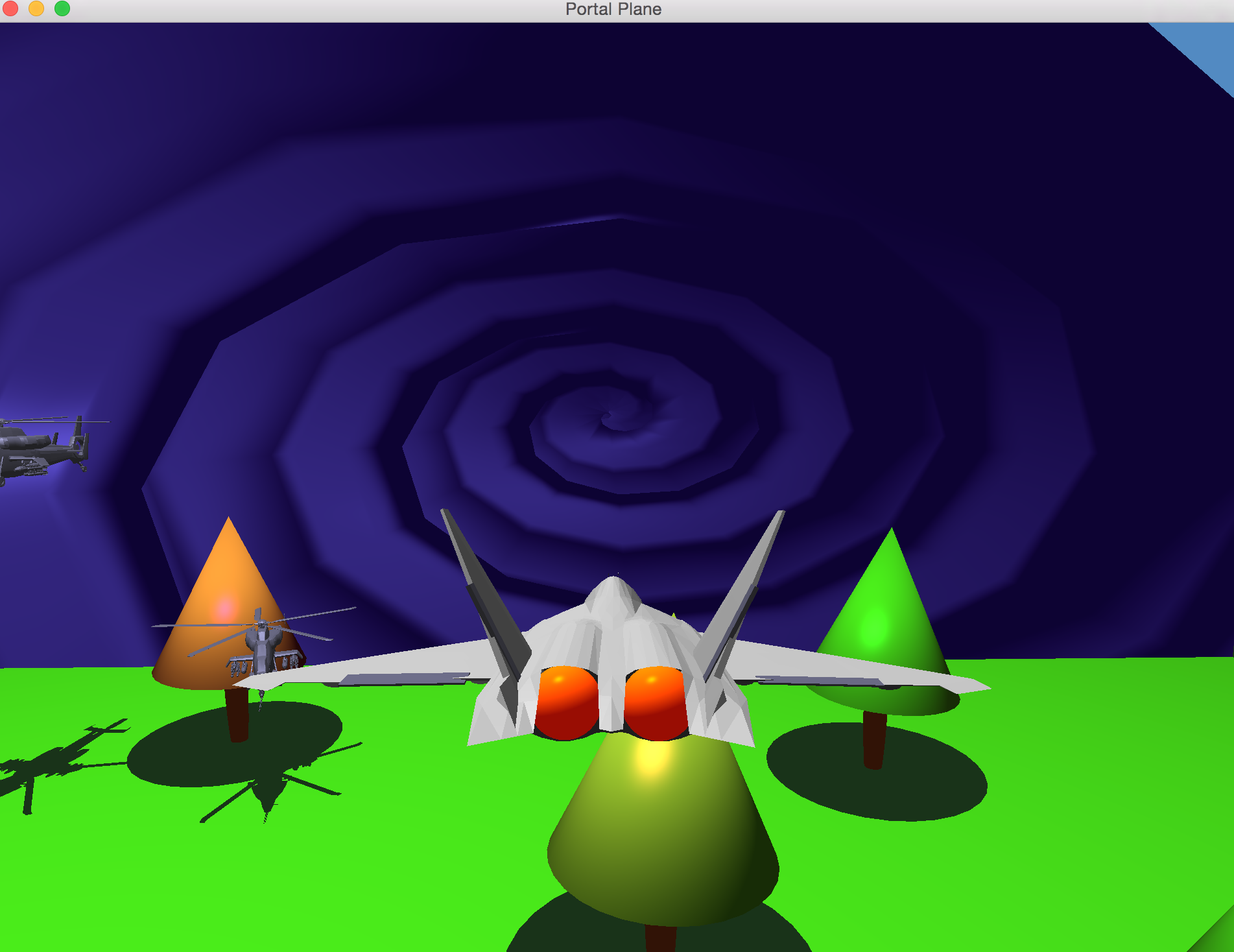 Conclusion
Collision detection is at the heart of this project. Everything from limiting the range of motion to detecting different object types was important for this game. Randomly generating objects and moving them along with their hit detection location was another challenge for this project.