Animating a Chinese Dragon
By Ethan Nakashima
Description
A simple animation of a Chinese dragon constructed entirely of rectangular prisms using heirarchical modeling. The scene includes the dragon, pearl, and randomly placed clouds. Includes a free movement camera, preset camera scenes, controlled animation, and more.
Key Map:
Mouse - Look around the scene
W - Move forward
A - Strafe Left
S - Move Backward
D - Strafe Right
R - Increment animation by one cycle
T - Automatically animate
1 - First/initial camera scene
2 - Second camera scene
3 - Third camera scene
F - Toggle debug colors
C - Toggle clouds
N - NYAN CAT!!
Q - Exit program
Screenshots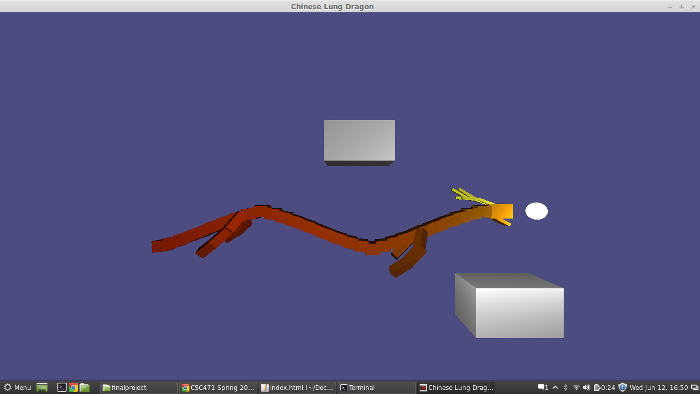 Initial start up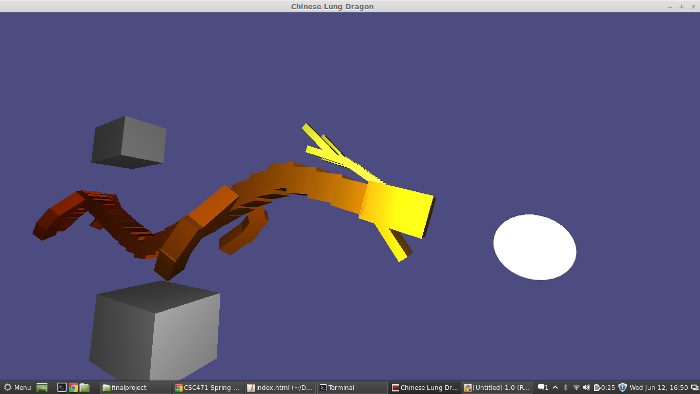 Second camera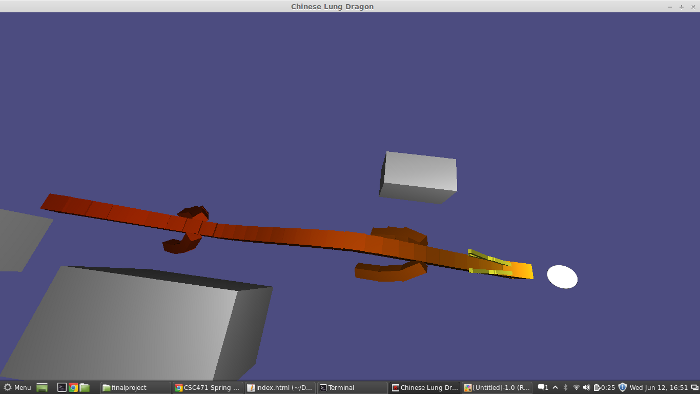 Third camera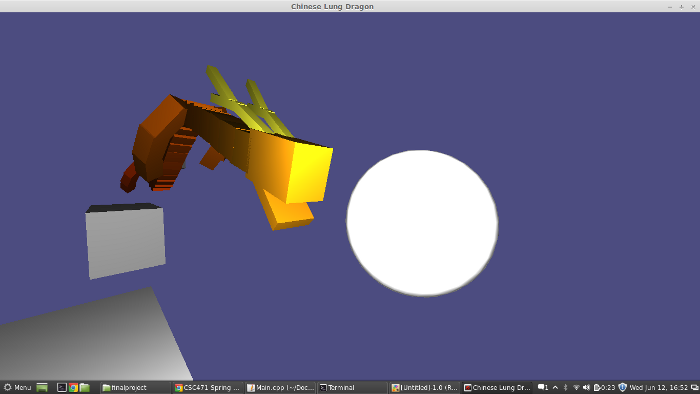 The Pearl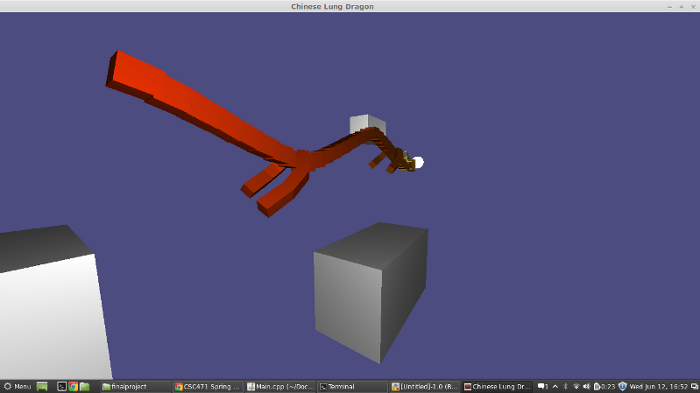 Back view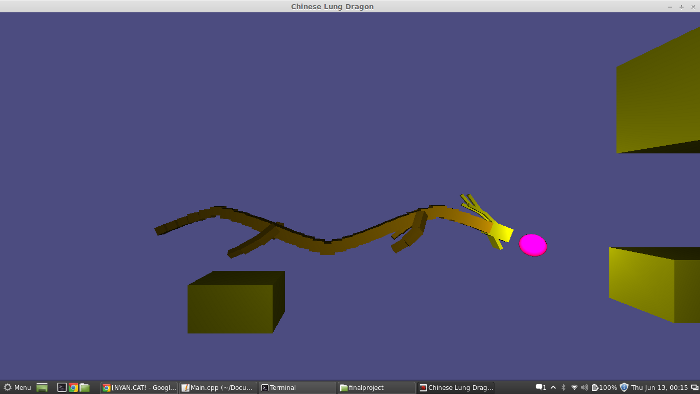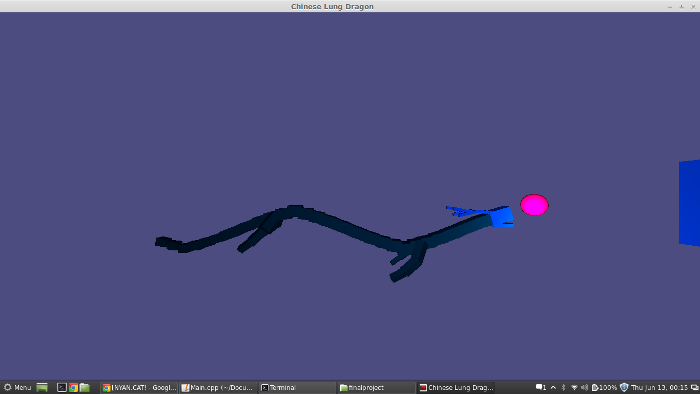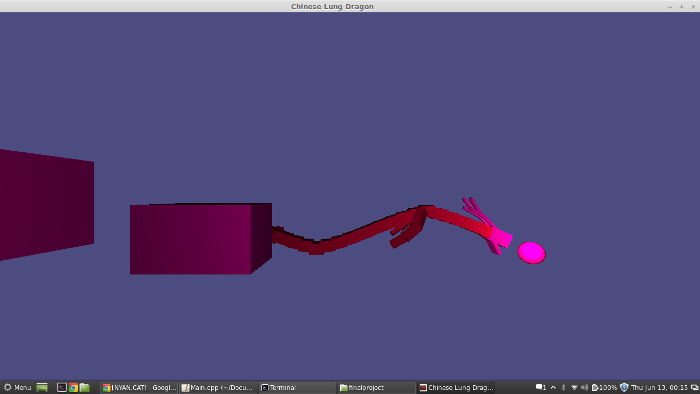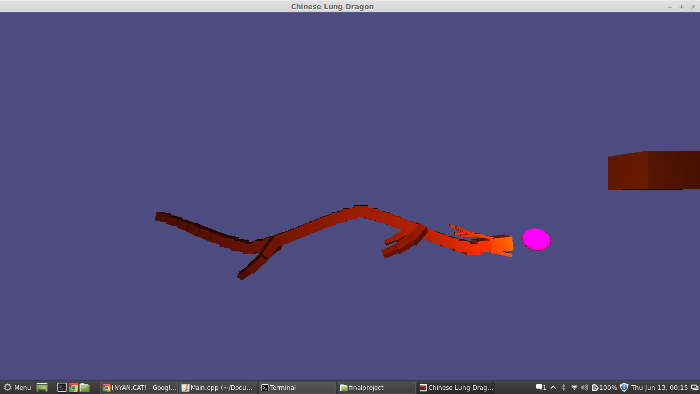 Press N for a surprise!