Solar System Simulation
by Travis Angevine
Description
My project is intended to simulate the interaction of stars and planets in a solar system. A user is able to move around and place different planets to orbit the sun, and, once ready, view how they all would move in relation to one another.
Features
Mouse controlled movement
Texture mapping for planets and sun
Movement based on Newton's law of gravity
Planet path tracking
Controls
W,S - Zoom camera in and out
A,D - Strafe camera left and right
1-9 - Select one of the planets, mercury through pluto (yes, I included pluto as a planet)
M - Start and stop animation.
<,> - Slow down or speen up animation
R - Toggle between using the mouse to rotate the camera and placing planets
Left Click - When toggled to place planets, click to place a planet at the current location.
Pictures

Different planets are different sizes, as in reality, and have different masses. Jupiter only appears larger than the sun because the camera is closer.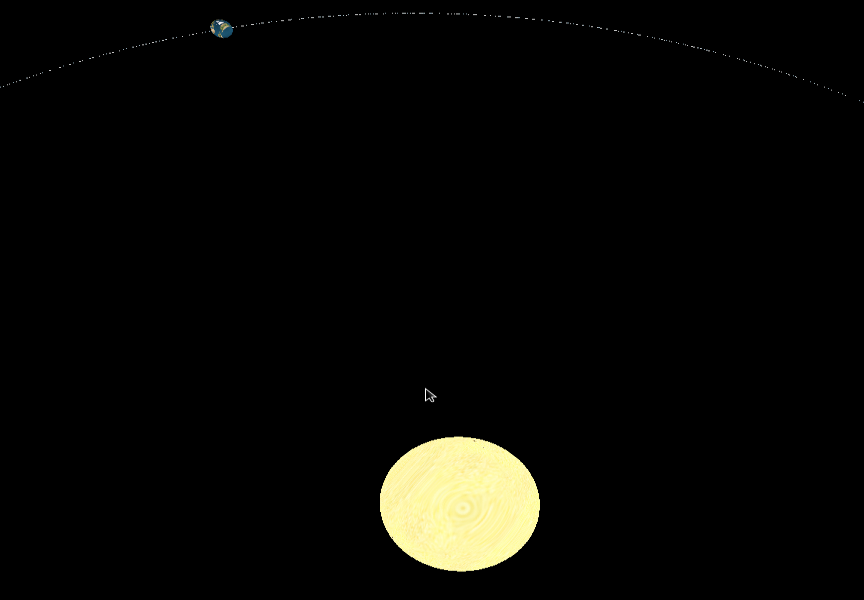 With proper placements of planets you can emulate a circular orbit around the sun.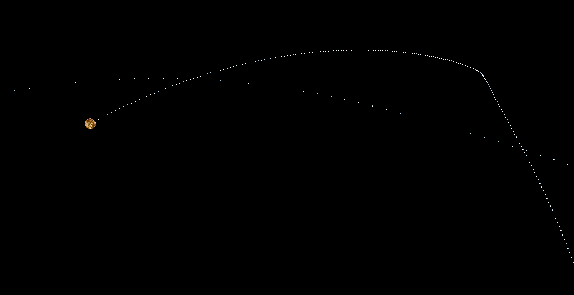 Larger planets can have a gravitational influence over smaller ones. This is seen in the above image in the paths of the two planets.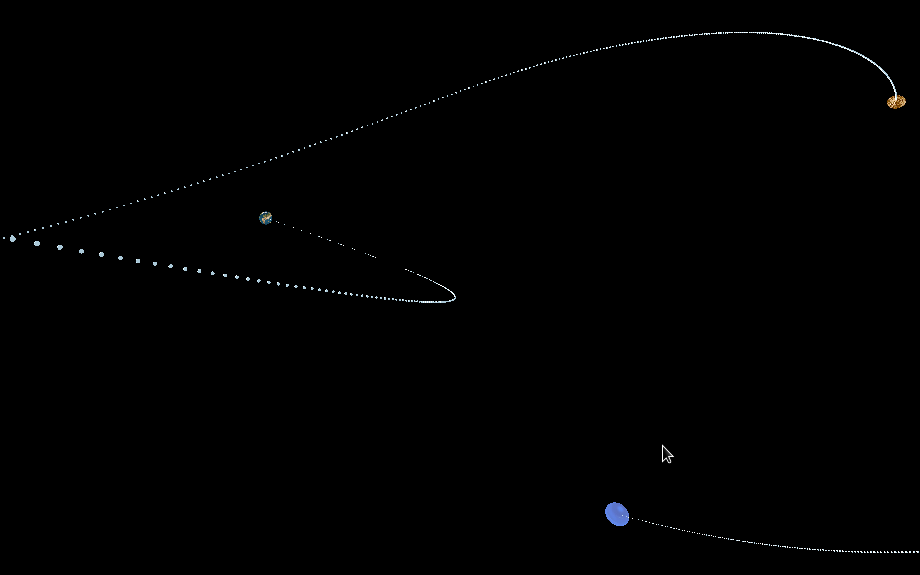 You can move the camera up and down in the world as well, giving full 3 dimemsions of orbit and planet travel.
Sources
Download
Be warned, makefile only set up to build on linux.
Source Code