Introduction
For my final project in CPE 471 during Winter quarter 2015, I implemented a deferred renderer. The program renders a scene using a pipeline with the following techniques:
Deferred Phong shading with different materials and both point and directional lights
Ambient Occlusion
Skyboxes
Bloom
Depth-of-field
Fire Simulation
Each of these technologies is discussed and sourced on this page. Links to the various technologies are available on the sidebar. Referenced sources and further reading are given per-topic. Screenshots are provided to both explain and showcase the implemented technologies.
The final product of the program was a nighttime forest scene with mountains in the distance and a lit shrine dedicated to the Stanford Bunny as pictured below: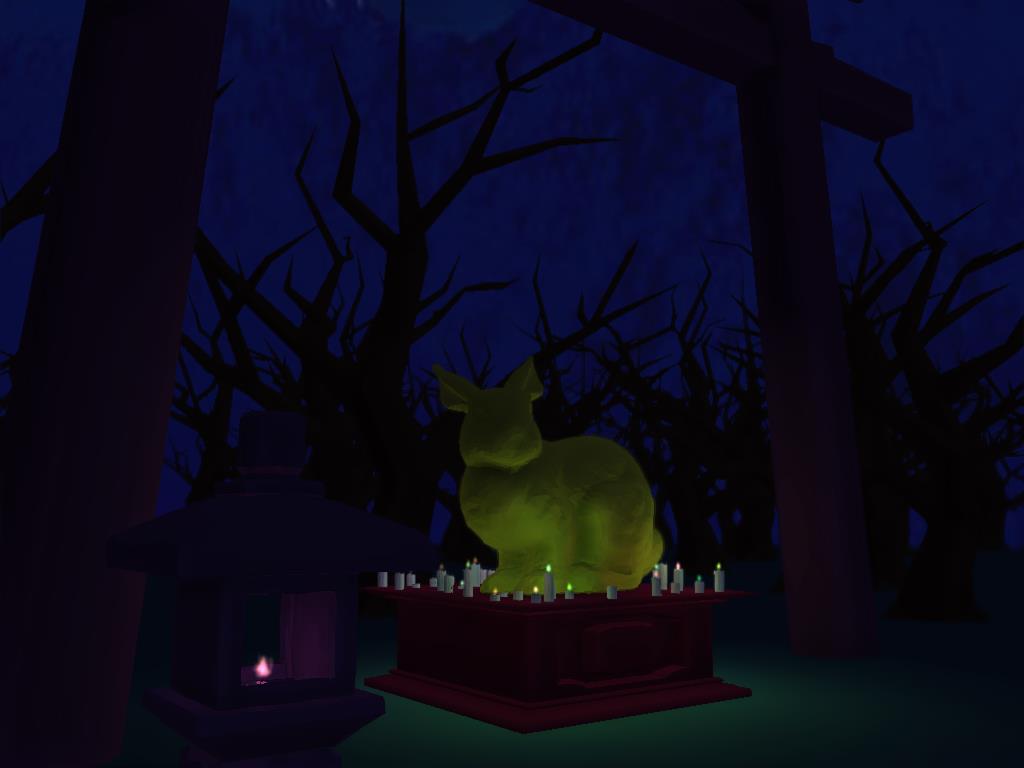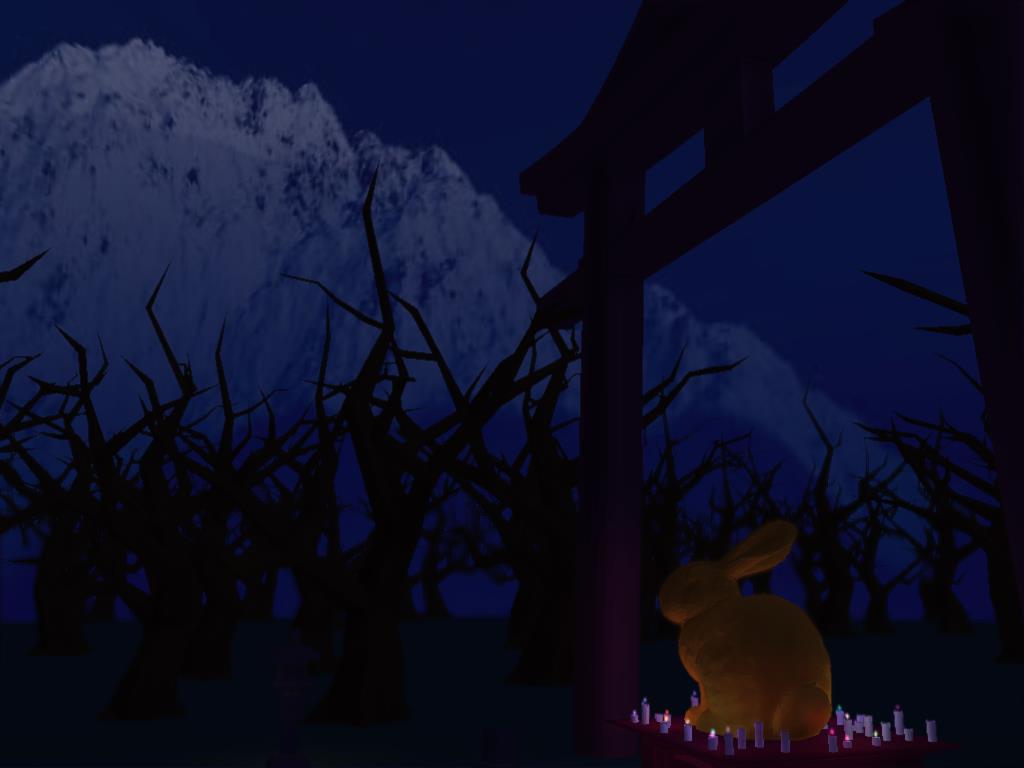 Full Pipeline Diagram
The full pipeline starts by running objects through the geometry shader and storing the output in the G-Buffer. These buffers are used as the input to the ambient occlusion pass, which is blurred to remove artifacts. This blurred occlusion map and the G-Buffer data combined become the input to the Phong lighting pass, which draws the lights using stencils and light volumes. The skybox is drawn on top of this lit output to fill in the visible background areas. Separately, the flames get sent to the flame shader, the output of which is blurred.
The final image is a combination of these two separate drawing stages. This image is sent to post-processing, where a copy of it is blurred using the depth of field method. If bloom is disabled, this blurred output is the only thing drawn to the screen. If bloom is enabled, the pre-blurred image is output to the screen and the blurred, luminance-filtered image is added to it to receive the final image.