Chess
Aaron Koeppel
CSC 471 Winter 2015
---
Overview
For my project, I created Chess. I didn't have previous experience creating a game so there isn't much game logic. I see the program as a virtual chess board and pieces. The game will not tell you if the move you are making is a legal one. You have full access to move any piece to any square at any time. It is up to you to make logical and game-sound moves. There is a solid base for game logic to be implemented and I will probably do so when I have more time.
I decided I wanted to make all of my own game pieces. To do so, I found objs files that I wanted to make the pieces out of and hierarchically modelled the pieces myself.
The main goal of the project was to apply everything I've learned in 471 into a project I was already interested in making.
Controls
SPACE BAR - changes the view between sides

F - Put the camera in free cam mode or take it out of free cam mode

O - Put the camera in an overhead position

R - Restart the game

LEFT MOUSE - Select a piece

UP ARROW / NUM PAD UP - Move the selected piece up one

DOWN ARROW / NUM PAD DOWN - Move the selected piece back one

LEFT ARROW / NUM PAD LEFT - Move the selected piece left one

RIGHT ARROW / NUM PAD RIGHT - Move the selected piece right one

NUM PAD 7 - Move the selected piece up one and left one

NUM PAD 3 - Move the selected piece back one and right one

NUM PAD 9 - Move the selected piece up one and right one

NUM PAD 1 - Move the selected piece down one and left one
When in free cam:
W - Move forward

A - Move left

S - Move backwards

D - Move
Sample Images
---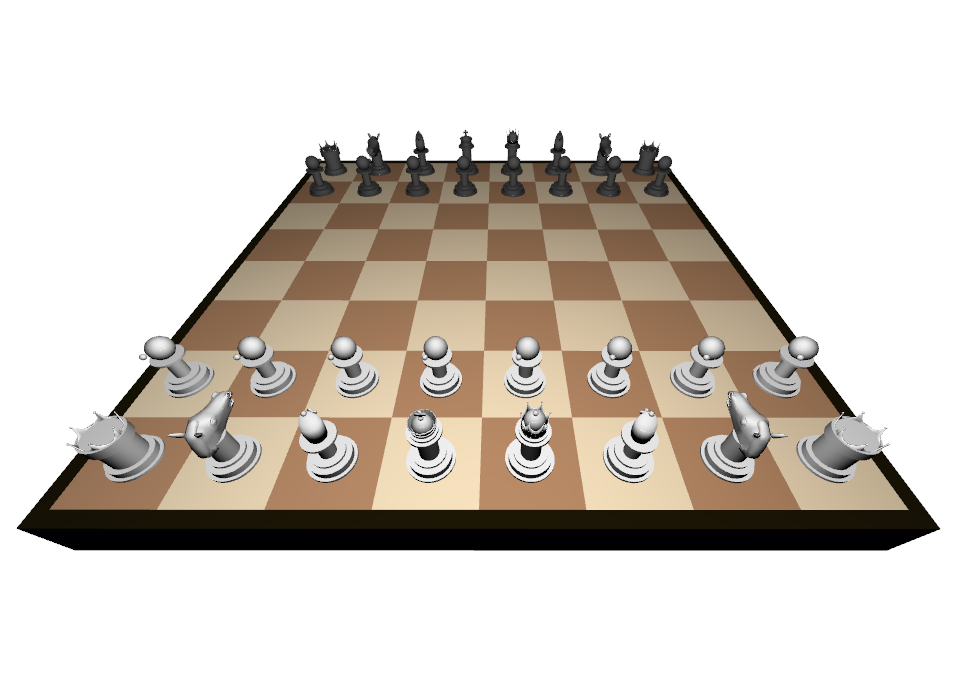 Figure 1: Starting position
---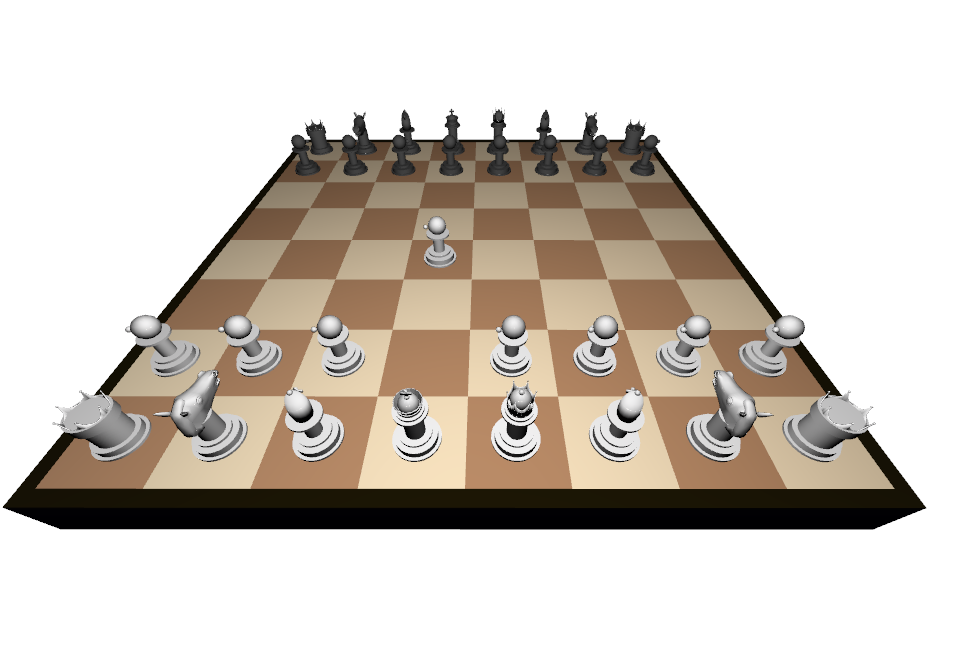 Figure 2: First move of the game
---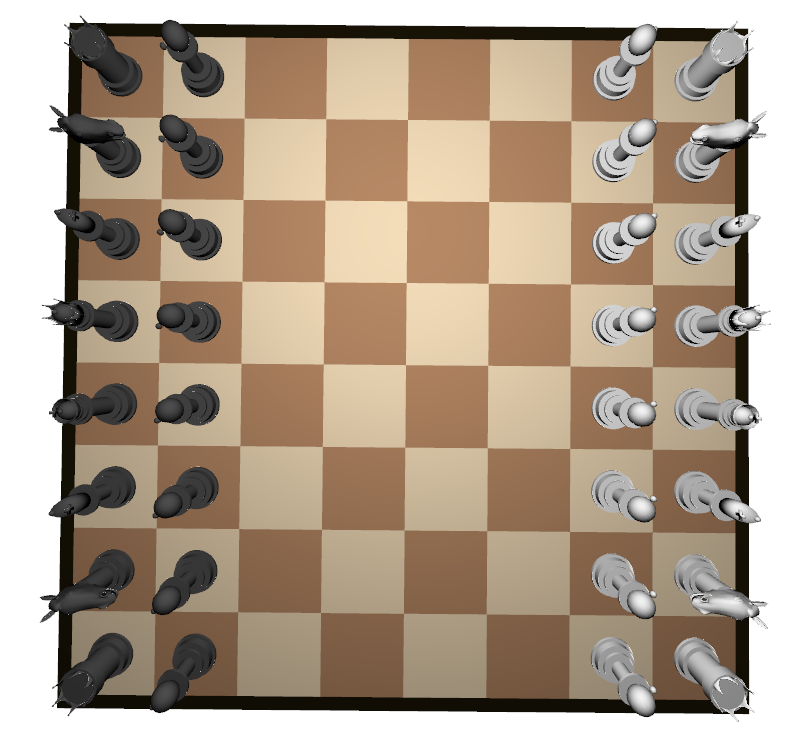 Figure 3: Overhead view
---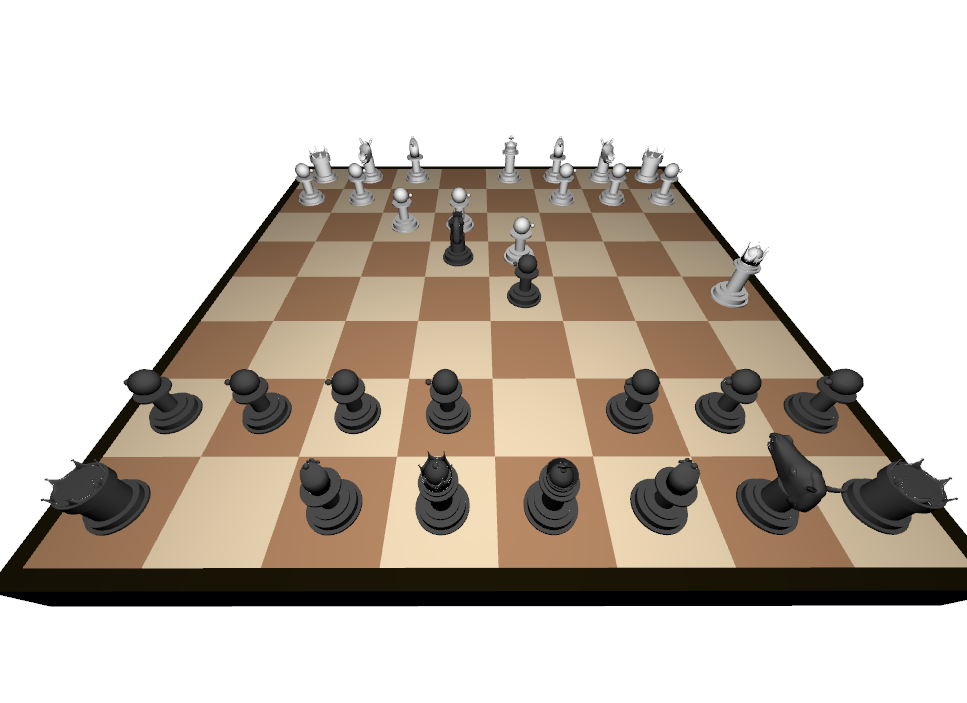 Figure 4: Mid-game positioning
---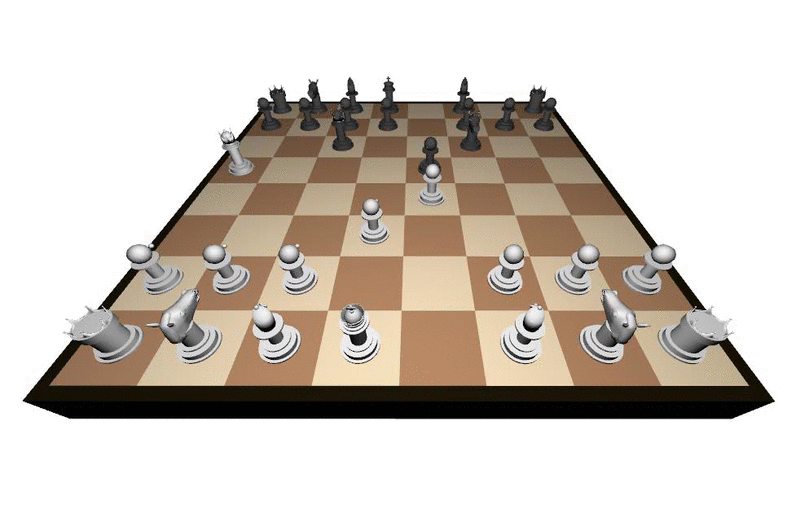 Figure 5: Queen moving to take pawn
---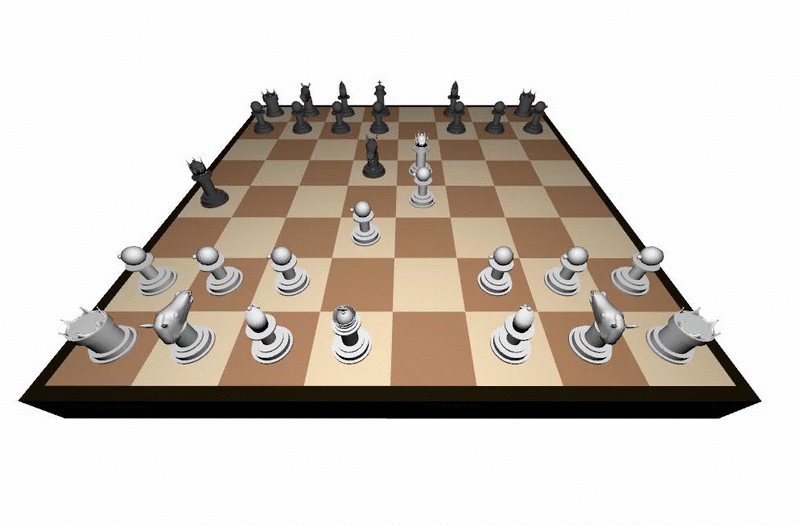 Figure 6: Multiple moves during a game
---
Implementation
Hierarchical Models
Picking
Pitch and Yaw Camera
Phong Shading
Resources
Chess
Object Selection
Picking
GLM
GLFW
GLAD

OBJ Files:
tf3dm.com
turbosquid.com