Escape Game: Final Project
By Daniel Toy
Project Description
This is an animated game in which the player controls a dog. The player can move the dog around a circular map attempting to avoid ghostly skulls which move at different speeds. The goal of the game is to avoid these skulls for as long as possible. The map is populated with several obstacles including rocks, walls, and trees which the character must avoid. Skulls, however, can pass through these obstacles.
Controls:
Cursor is used to move around
WASD keys move the dog
Features
Third person camera that follows the dog
Skulls that follow the player and rotate to face depending on where the dog is
Objects made from obj files that populate the world
Collision detection with objects in the world
World lit using the Phong model of shading
Texture of grass on the floor
Pictures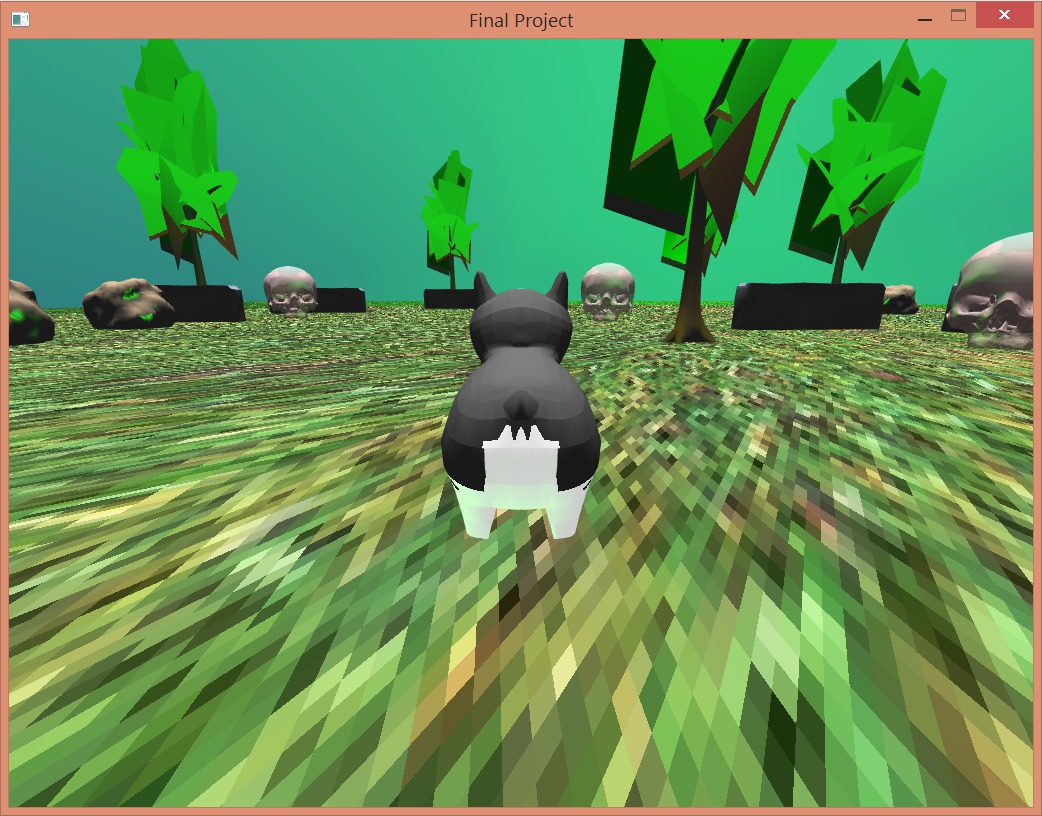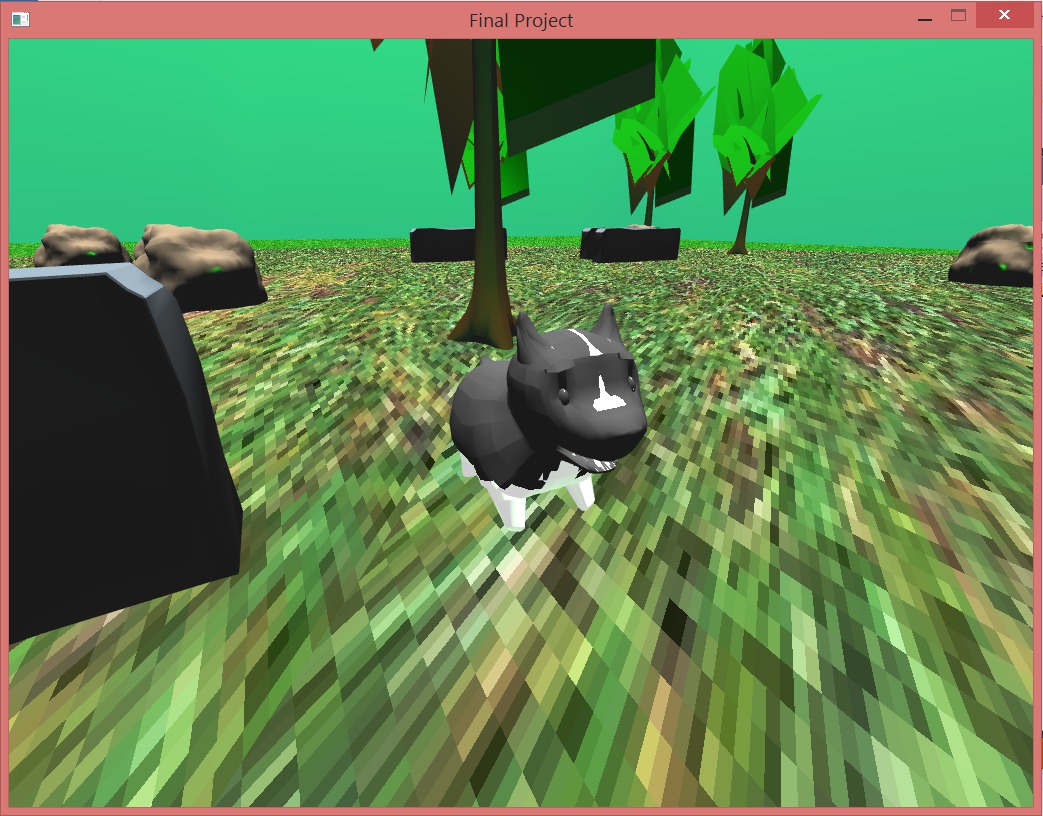 Sources
Zoe Wood - Code for loading textures and base code for loading projection, view, and model matrices.