Introduction
My final project was a cloth simulation with implicit Euler generated by OpenGL. I created a cloth pinned in two corners interacting with a moving sphere. To create the animation, I totally the forces due to gravity and due to springs between particles that compose the cloth.
Details
Size: 10x10 pixels
Timestep: 5e-3
Stiffness: 1e2
Controls
shift + click and drag: translate
control + click and drag: scale
click and drag: rotate
spacebar: animate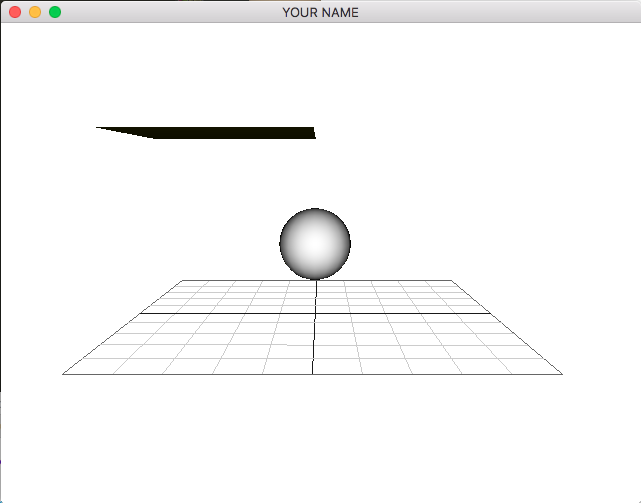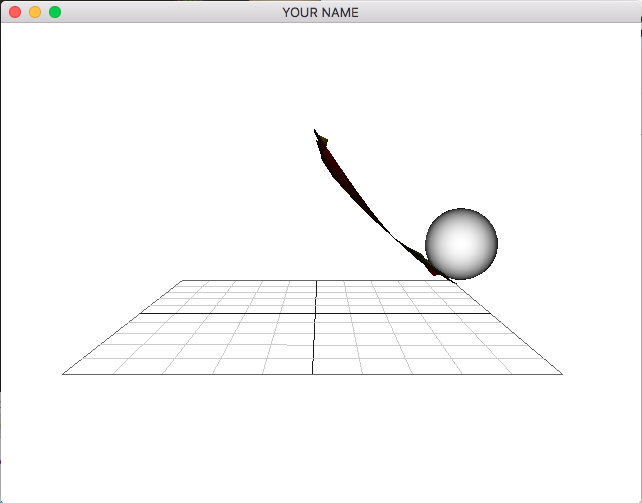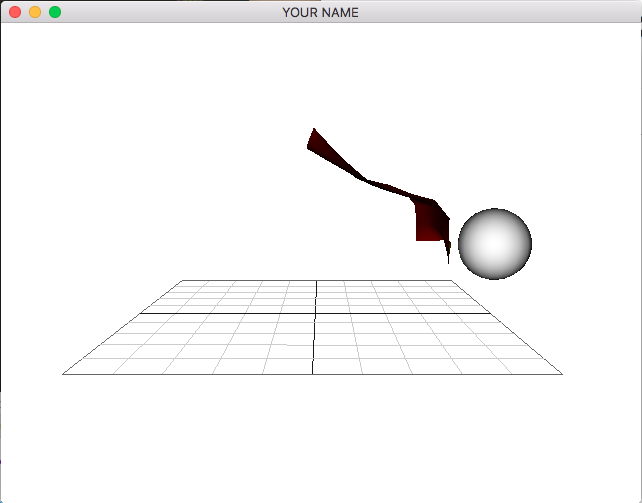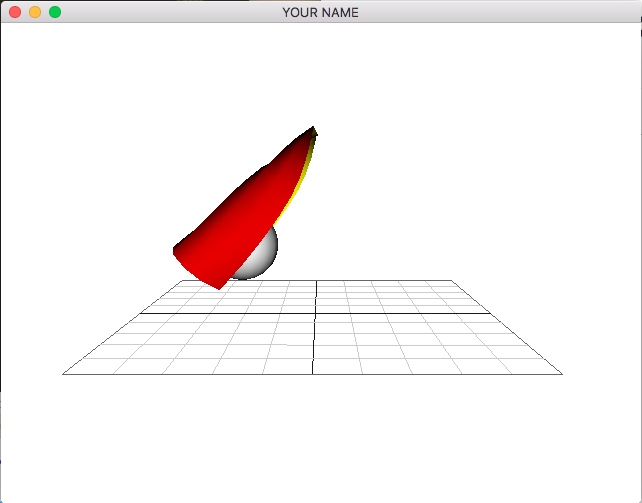 Lessons Learned
Implementing animation is more complex than it appears.
When using base code, data structures can be challenging to understand.
Learned one type of cloth animation.