Skaterboarder
Tyler Huff
Introduction
A a skaterboarder in a halfpipe wearing a "toecap".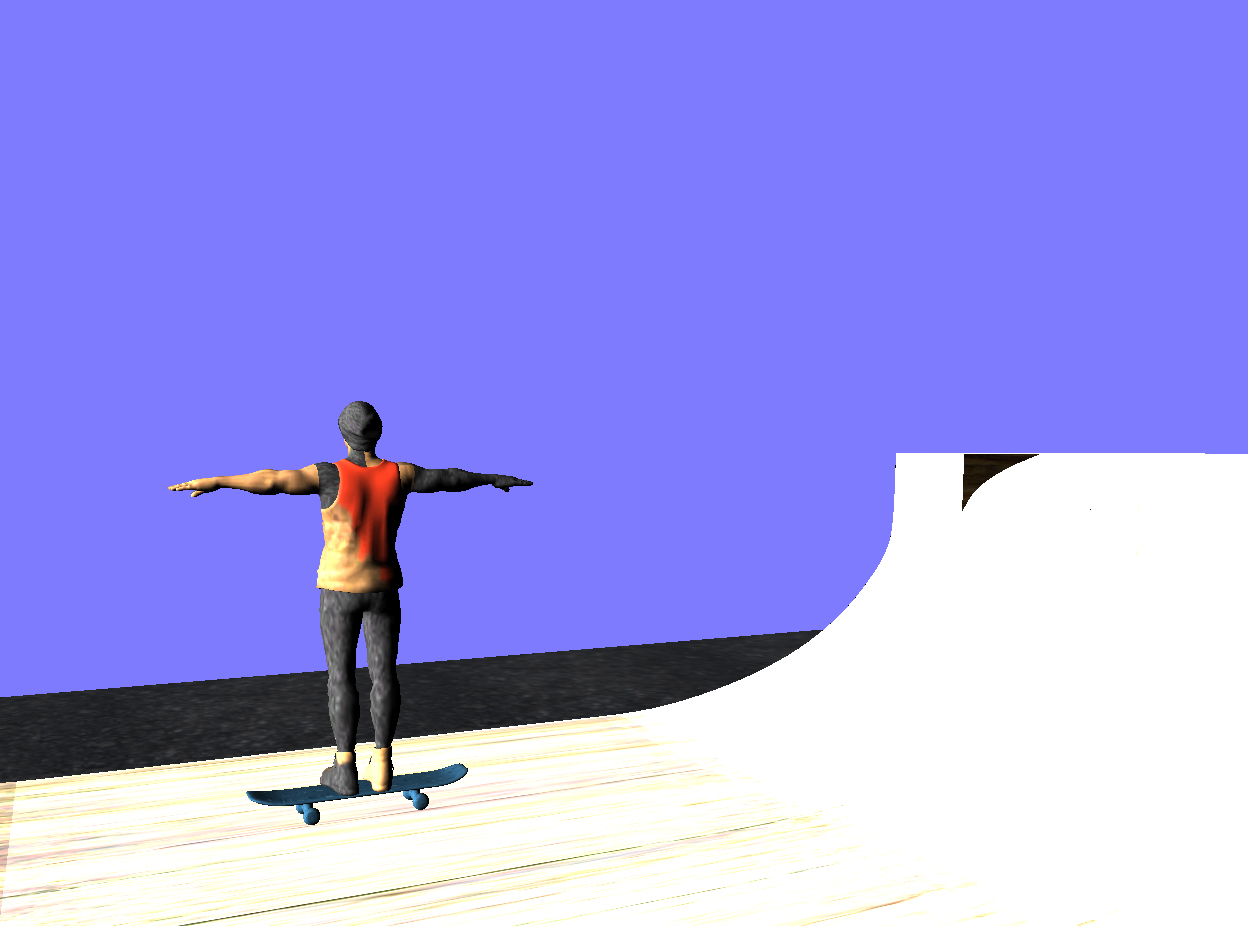 Description
My final project involes my senior project. I am making a protective toecap for skateboarding shoes since they tend to tear quickly. I convered the toecap I made in SolidWorks to an .obj then cacluclated the normals as well. My original project was to add textures to the toecap, skateboard, and skater. Making the textures do I wanted turned out to be difficult so I decided to animate the skateboarder instead. I did not heirarchically model the skater so doing complex animations become difficult. I ended up just making him roll into the halfpipe.
Controls
W/S move the camera towards/away from the center of the cluster
A/D strafe left and right respectively
G starts rollin of skater
Pictures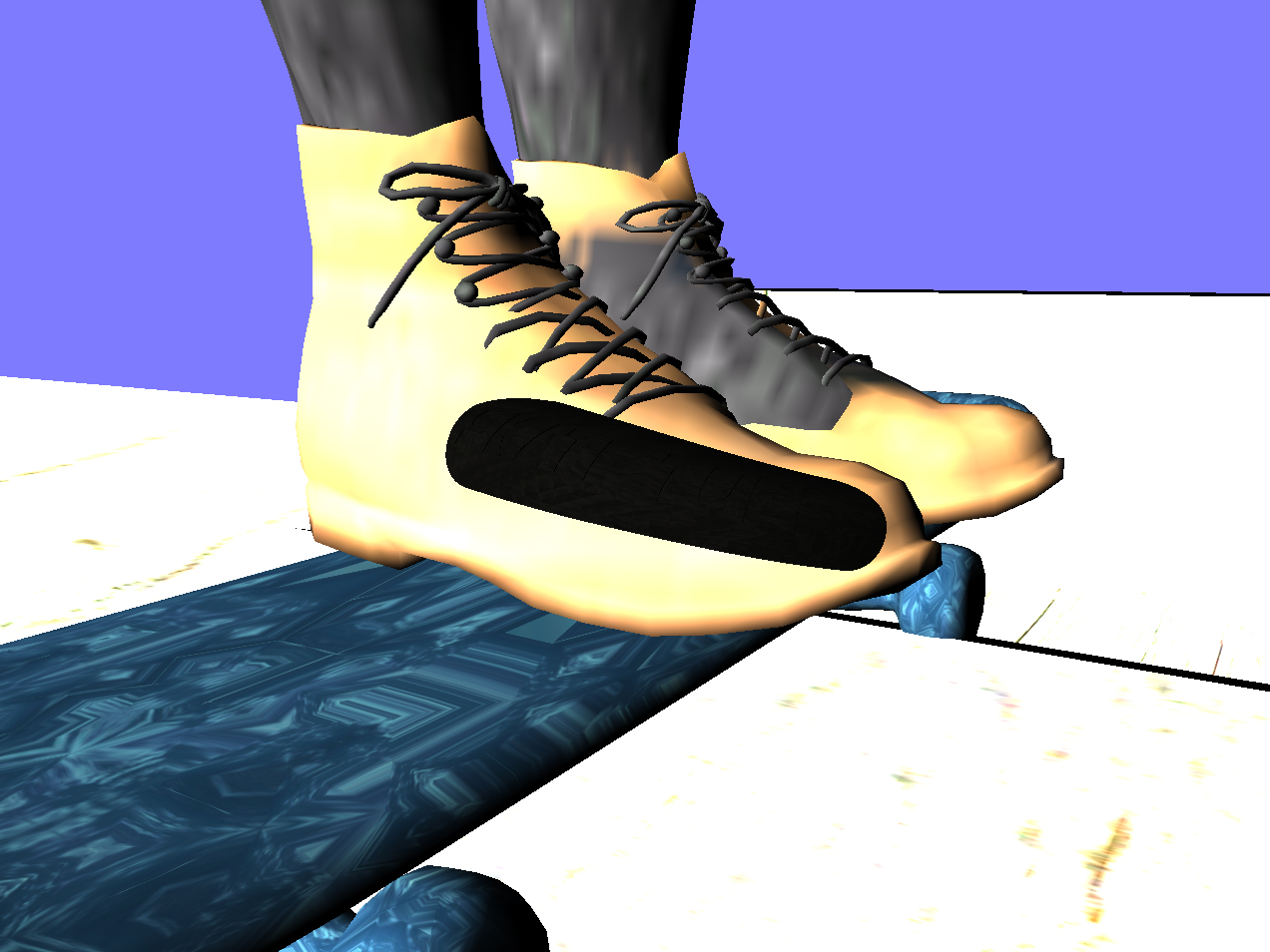 The toecap my friend and I created in SolidWorks. I converted it to an .obj with and calculated the normals.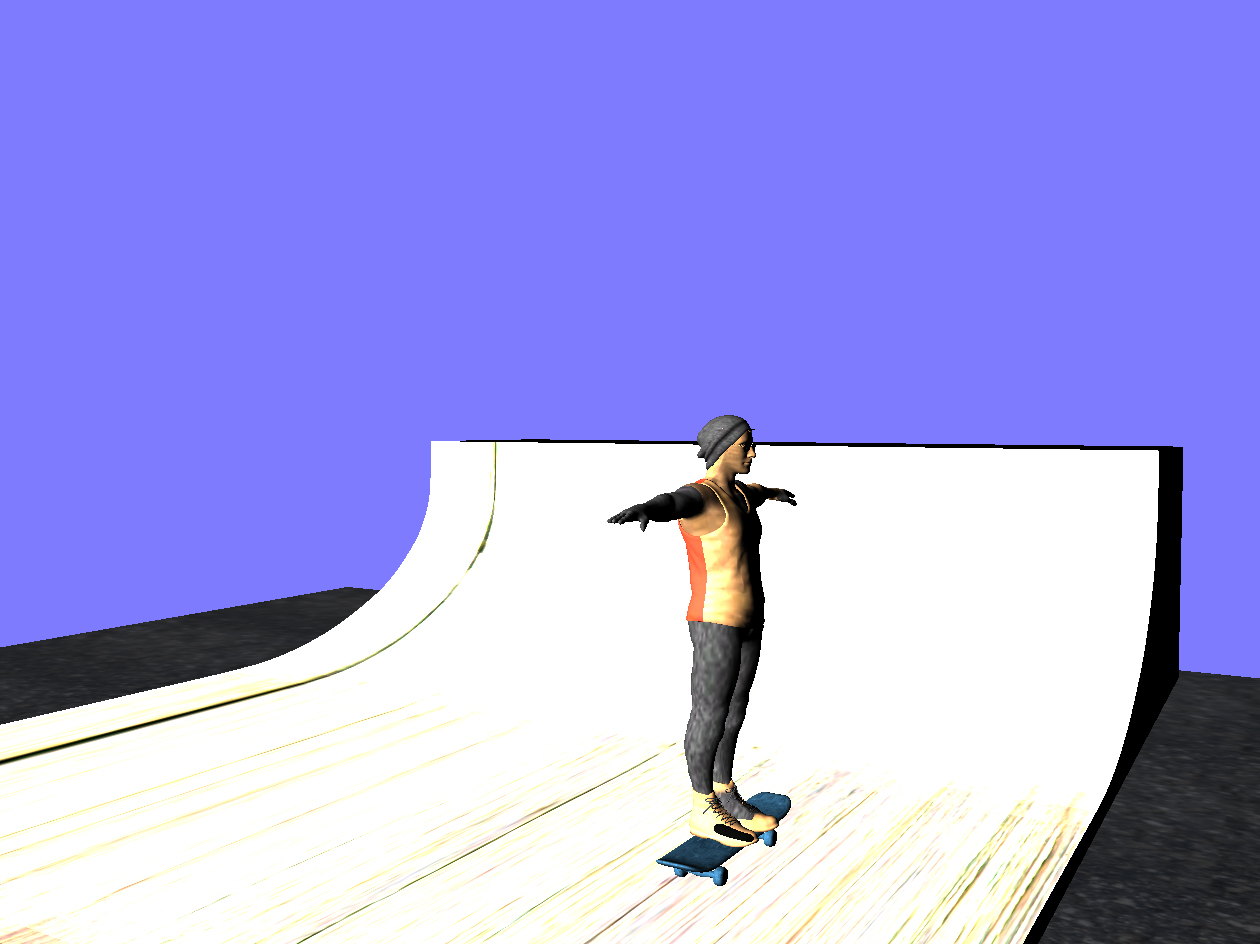 Skaterboarder after rolling into the halfpipe.